Whether you are a plantito/plantita or not, ornaments have always been part of Christmas Decors. REBPH lists some ways you can use them.
No virus can stop the celebration of Christmas in our homes. All in all, this year's Christmas remains to be a season for joy and love.
Even simple decorations could liven up any space with holiday cheer. With a wide selection of traditional and modern trees, lights, ornaments, ribbons and accessories, Rustan's Christmas Shop is the metro's go-to décor destination.
---
---
Magical season
Check out the garlands, wreaths, poinsettias, snowflakes, stars, nativity figurines, crosses and other meaningful home adornments that will truly make this season magical.
For a modern take this season, add touches of rose gold in your Christmas theme. A millennial favorite, this pinkish hue lends timelessness and opulence to muted holiday colors like green, brown, and white.
---
---
Eye candy
Set up an eye candy Christmas tree adorned with pink snowflakes and glittered gold cone ornaments. Complement it with stylish living room accessories like Rustan's Christmas Shop's pink pompoms, velvet stocking holders, polar bear plushies, and rose gold firwood nutcrackers. Go all out with matching pink and gold tableware by Christofle.
Liven up your Christmas tree with some snowy wreaths, blush pink ornaments, frosted pinecones and white fern sprays. Spice things up with tastefully curated pieces, starting with flavorful dishes and champagne served on rose-tinted dinnerware and silver flutes by Lenox and Luigi Bormioli. Adorn the room with Aromabotanical scented candles to create the right ambience.
Holiday sparkle
Make the room sparkle with Rustan's Christmas Shop's twinkling lights and accessorize with complementing touches from Rosenthal, Lalique, Kate Spade New York Home and Ralph Lauren Home.
Get those rustic touches using warm Christmas lights, and earth-colored décor like brown pinecones and champagne ornaments. Incorporate touches of wood and mother of pearl from Rustan's Filipiniana Our Very Own. Children will love lounging on floor cushions by Excellent Houseware while the whole family savors a slow morning with some yuletide background music.
---
---
Personal shopper
Enjoy only the best service and the best Christmas décor for an overall amazing holiday with Rustan's, which offers a Personal Shopper On-Call program for your utmost convenience. Just contact your favorite Rustan's store to request for the personal shopper service, and a sales associate will be assigned to assist you with your inquiries, order confirmation and payment transactions. Fulfilled orders can be collected via curbside pick-up or items can be delivered to you for free, for a minimum purchase requirement of P5,000. For more information, visit its website, Rustans.com.
Be the first to know about the latest updates and amazing offers on your favorite brands by joining the Rustan's LIVE Viber Community. Follow @RustansPH on Instagram and Facebook.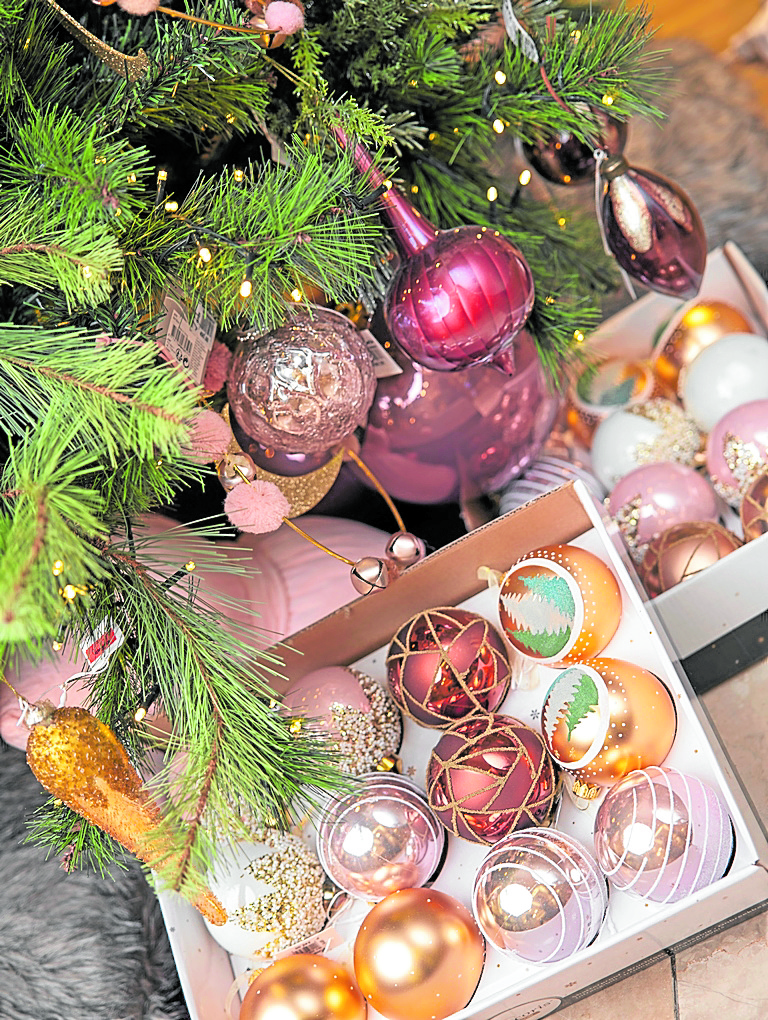 * * *
Time is the best gift you can give this Christmas.
For the launch of the holiday collection of Swatch, time was the central theme showcasing the Santa Crash Landing design. The giant interactive installation by Moss Design House is available for viewing at the Swatch Building along Arnaiz Street in Makati City.
---
---
At the virtual launch party, Swatch Philippines invited designers Chito Vijandre and Ricky Toledo to create a unique table setting incorporating Swatch accent pieces. The colorful setting included crystals and other festive elements.
They also are part of the ongoing Designers' Holiday Bazaar at Greenbelt 5 where their shop @ac632 is selling decoupage tables and chairs for the benefit of APEC and STEPS Foundation scholars.
Check them online at Instagram @designersholidaybazaar and shop for many other home furnishings and Christmas decorations.
#realestateblogph | #realestateblogphsundayfeature | #REBPH | #realestate | #Christmas | #ChristmasOrnaments | #PersonalShopper | #Rustans
---
Article and Photo originally posted by Inquirer last December 12, 2020 3:55am and written by Tessa Prieto-Valdes. Minor edits have been made by REBPH to cater to its own readers.
About Post Author