With the upcoming launch of MResidences' e-commerce website, Victor Consunji Development Corp. (VCDC) sets the bar high with cutting-edge services online.
In response to the changing times, VCDC pivots into taking the smart approach to sales and design without compromising the company's signature touch.
Since face-to-face customer service interactions are still limited, VCDC brings the ability and control straight to the consumers' fingers with the unveiling of MResidences' brand-new website. This new platform—very much in the mold of tech stalwarts like Airbnb and Agoda—aims to take everything to a whole new real estate realm that goes beyond just looking at model units from one's laptop screen.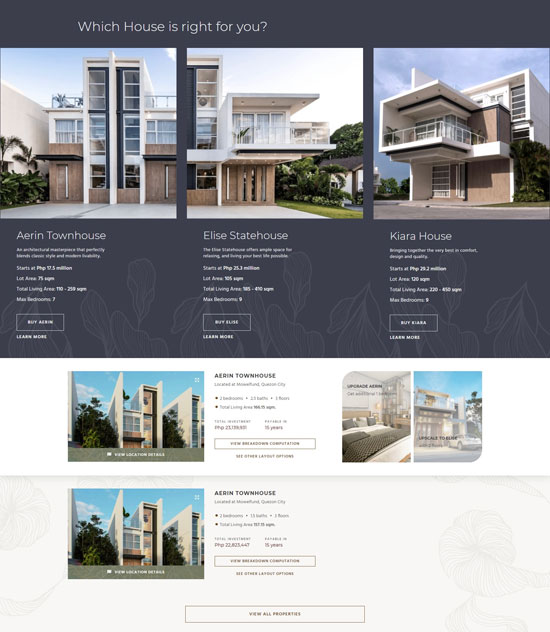 With the website's premium qualities—ease of navigation, the use of real-life colors, authentic renderings of the home models, a smooth interface that loads useful and practical categories, and pages that allow the potential buyer to see up-front right away what his or her future home will look like—the brand-new website aims for a customer experience that leagues better than what everyone is used to.
Booking an appointment with a sales representative assigned to you is at the tip of your fingertips. A more convenient tour and discussion of your options are offered through the website. Clients can also pay for their reservation fee online, which makes it more convenient for them.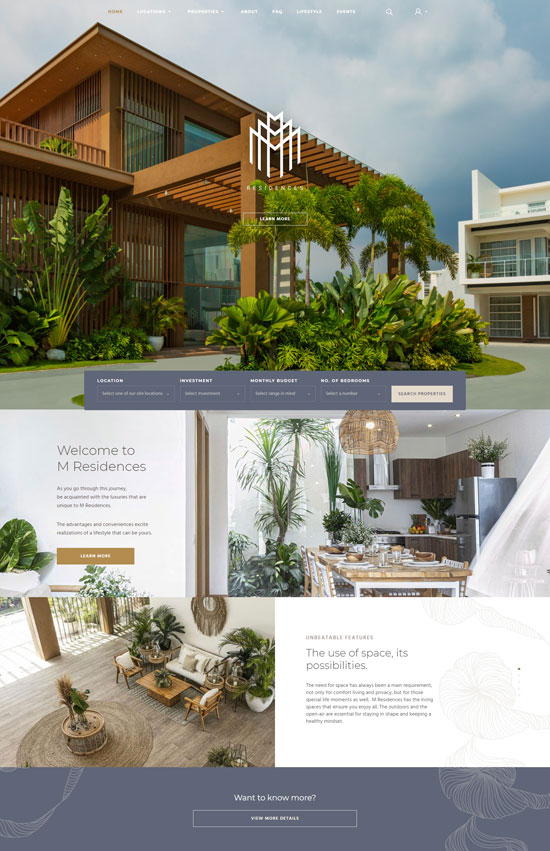 "The goal is to give prospective home buyers the unique ability to customize their properties—all through the convenience of our website," says VCDC founder and CEO Victor Consunji.
The dynamic CEO adds, "We've integrated MResidences' unique selling point on the website. Clients can now check out different house templates and even customize them with the various floor plan templates. Most real estate websites would let you check out their properties based on the contract price, location, and the number of bedrooms. We take it up a notch higher by providing a monthly budget filter to ensure that clients get options that consider both the functional and financial aspects of buying a home."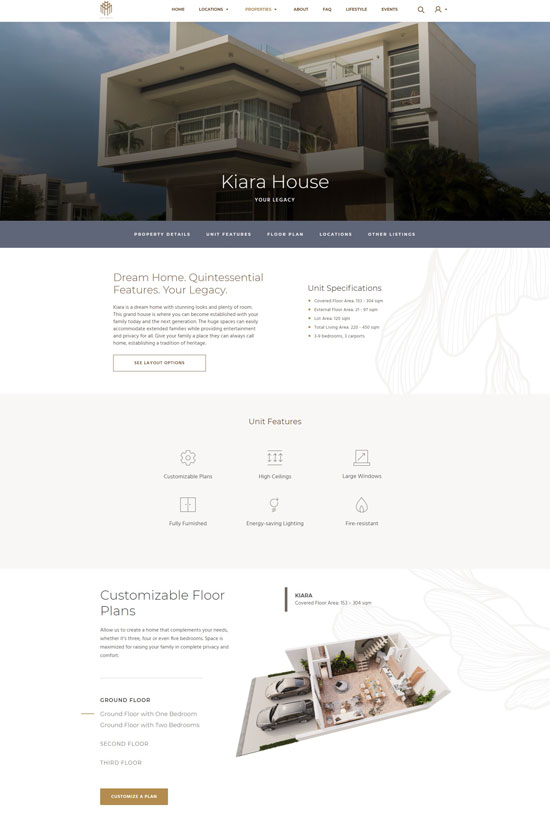 With this new framework in mind, while still incorporating the DNA of the sterling name for customization, MResidences is on the lead for a new way to contact, communicate and complete buying a home.
The fluidity of the process of choosing from the templates to the unique layout of your abode, based on your taste, is presented on the website for discerning clients, ever-growing future homeowners, and upwardly mobile individuals. Making life-enhancing choices is contactless, no-touch, hi-tech, and cutting-edge, creating safer and more convenient spaces.
To know more about MResidences, please visit https://www.m-residences.com.
---
Article and Photo originally posted by Property Report Ph last April 9, 2021.