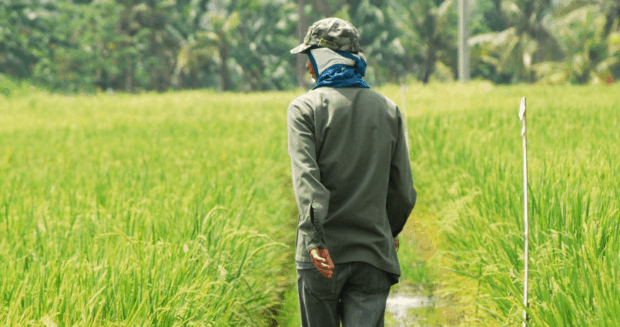 More than a decade since the creation of the Agri-Agra Reform Credit Law, policymakers have finally approved the amendments to its implementing rules and regulations (IRR) that would make it easier for banks to lend more money to the agriculture sector.
The revisions are expected to facilitate higher investments by banks in the agri-agra sector, the Department of Agriculture (DA) said, especially as the industry is poised to play a significant role in the country's economic recovery amid the pandemic.
The amended IRR was jointly drafted by the Bangko Sentral ng Pilipinas (BSP), the DA and the Department of Agrarian Reform in consultation with the banking industry.
---
---
"The revisions are a step forward since it allows more flexibility in lending," said Bruce Tolentino, a member of the policy-making Monetary Board of the BSP, in an exchange over an online messaging app. "For example, the old IRR limited eligibility only to pure agricultural production—say only planting. The revised IRR allows eligibility for loans to all segments of the agricultural value chain, not only planting, but also processing and marketing."
Moreover, bureaucratic processes have also been simplified and beneficiaries were expanded to the family members of agrarian reform beneficiaries (ARBs) rather than only ARBs.
Bankers Association of the Philippines executive director Benjamin Castillo, in a previous interview with the Inquirer, said banks' low direct compliance rate with the law was due to the high-risk tendencies of lending to farmers which could send jitters to their clients.
Unlike other industries, investments in agriculture could easily be compromised by occurrences of typhoons, drought and other natural and man-made disasters.
---
---
As of end-2019, data from the central bank showed that banks have extended only P714.5 billion in loans to agriculture, or 52 percent of the P1.38 trillion they should have lent out.
Between January and September last year, banks set aside only P663 billion of its funds to the sector—still way below the mandated threshold during the period.
BSP Gov. Benjamin Diokno earlier said they have been exploring new ways to help financial institutions comply with the requirements of the Agri-Agra Law.
#realestateblogph | #realestateblogphpropertynews | #REBPH | #realestate | #DA | #BSP | #agriculture | #loans | #DepartmentOfAgriculturePH
---
Article and Photo originally posted by Inquirer last January 23, 2021 4:20am and written by Karl L. Ocampo.