Everyone needs space — literally and figuratively. But these days, the need for bigger and safer spaces has become more prevalent as the new normal confined people's activities at home.
All of a sudden, everyone's just home, 24/7. The home has become the office, the school, the boardroom, and the place to unwind as well after a hard day's work.
Indeed, from a work-from-home to an online class setup, the home has gone beyond just being a living space. For this reason, one needs a home where one can be limitless, a home where one can live outside the box.
---
---
The good news is the most-trusted home builder for 40 years now, Villar-owned Camella, is introducing its newest home initiative in the condominium market, Camella Manors.
Here, residents are in for a treat — an exclusive, high-quality, and affordable mid-rise condominium villages of seven to 15-storeys in areas strategically located in highly urbanized cities in Luzon, Visayas, and Mindanao.
Camella Manors offers condominium living with the feel and convenience of being in a gated community or subdivision, given its wide array of amenities and wide open spaces.
Residents can enjoy a swim under the sun in the development's swimming pool or exercise their muscles by jogging for a few rounds around while inhaling the fresh suburban air. One can also practice yoga, do some brisk walking or simply exercise in place, all toward achieving one's fitness goals.
For as low as P15,000 a month, one can already secure a lifetime home investment that is certain to appreciate with the continuous development over the years.
Have the Luxury of Convenience and Accessibility.
In this time of the new normal where staying indoors is more important than ever, Camella Manors ensures that having all of life's comforts are a mere stone's throw away.
Thus, Camella Manors is an ideal home for young professionals, young couples, starting families, and discerning investors because of the convenience and accessibility, balanced lifestyle, security and wellness, and value-for-money investment that it offers.
Prime location
Living in a Camella Manors community offers a promising future for its residents because it has the greatest vantage point being at the heart of a thriving city.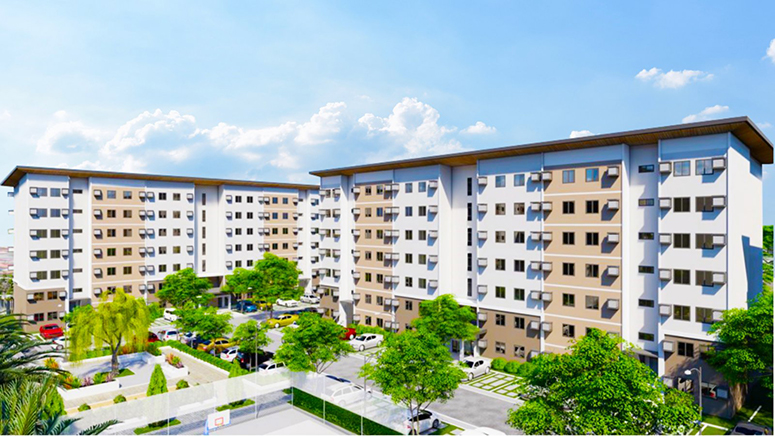 The communities are in thriving parts of the country — in Lipa, Batangas (Camella Manors Lipa); Palawan (Camella Manors Verdant); Bacolod (Camella Manors Olvera); Cagayan de Oro (The Loop Towers); Davao (Northpoint as well as our upcoming properties in Davao (Camella Manors Frontera); Butuan (Camella Manors Soleia) and in Caloocan (Camella Manors Caloocan).
All these communities are seamlessly integrated to the tourism, business, commercial, education, health, and other sectors of the society.
Vista township
In all, Camella Manors is part of Vista Land's masterplanned communicities where convenience is a priority.
Residents don't have to venture far to replenish their daily necessities because right across their doorsteps are the commercial establishments of Camella Manors' affiliated brands.
Therefore, Camella Manors offers a lifestyle within reach wherein one's needs are met with ease because of the nearby establishments surrounding the property.
Experience an all-in lifestyle package
Besides the luxury of convenience and accessibility, Camella Manors offers an all-in lifestyle package to its residents with its resort-themed amenities.
With this, Camella Manors can be your Vacation Home and enjoy that resort-type living everyday. Indeed, this is having the best of all worlds.
Your well-being matters
Your safety and security are a premium in the Camella Manors community.
When you choose it as your next home, you will be in an exclusive community where there are 24/7 security provisions, CCTV in common areas, well-guarded entrances and exits, a perimeter fence, and an earthquake-resilient building.
Practical home investment
It's also a practical home investment with prices starting at P3.2 million. One can already come home and secure a practical home investment at Camella Manors. There are 24-sqm, 30-sqm and 40-sqm units to choose from.
Besides, securing your condo unit at Camella Manors is a premium avenue for financial growth. Since Camella Manors can be your Vacation Home, you are saved from the hassle of expensive booking or reservations whenever you needed to take a quick escapade because your unit is just a short drive away from the world-class tourism hubs in the city where it is in. Moreover, you can use this as an advantage to transform your home into a passive source of income, particularly when you rent it out to travelers with our Vista Leasing services.
---
---
Easy to maintain
Aside from being a good investment, having a condo unit is easy to upkeep and maintain, especially if you have less time to manage a big home.
Hence, Camella Manors is more than just space because you can do more beyond the corners of your home. You can take a quick break and enjoy the resort-themed ambiance of the community, you can always visit the tourism hotspots of the city anytime you'd like, or you can use it as a passive income generator when you decide to lease your unit.
To know more about Camella Manors, visit our website at www.camellamanors.com and follow "Camella Manors Official" on Facebook, Twitter, Pinterest, Instagram, LinkedIn, and Youtube, send us a message at Inquiries@camellamanors.com, or call us at 0968-5432638/0945-749 6391.
---
Article and Photo originally posted by Property Report Ph last March 26, 2021 and written by Iris Gonzales.