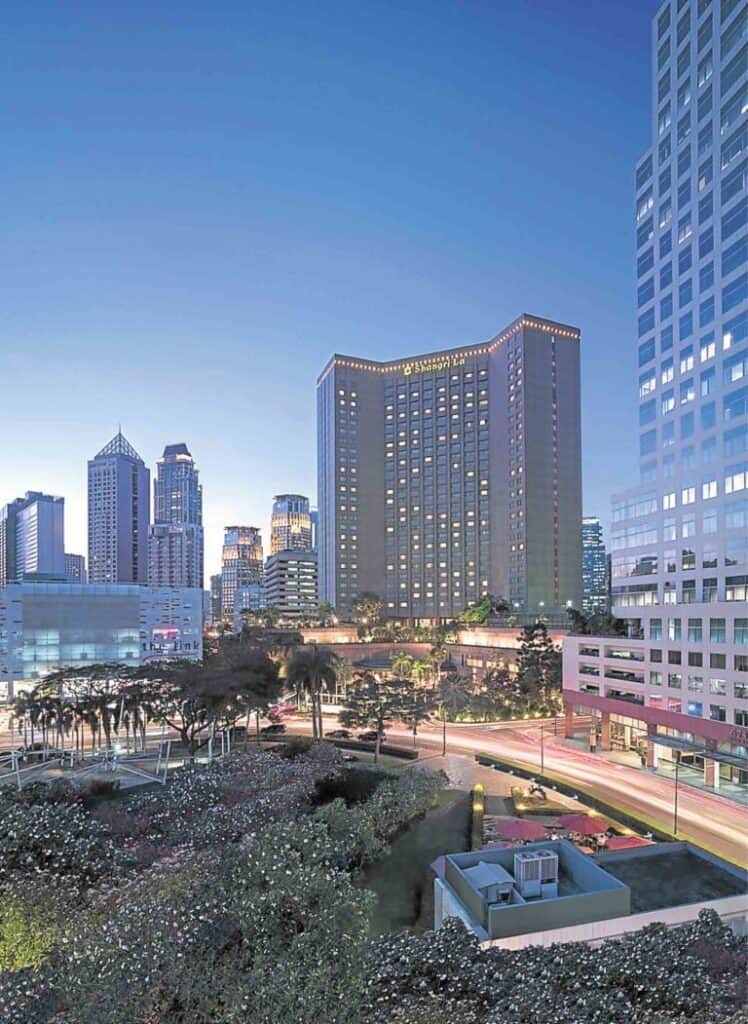 MANILA, Philippines — Due to the crippling effects of the Covid-19 pandemic, the Shangri-La Group on Wednesday announced that the Makati Shangri-La would be temporarily closing its doors beginning Feb. 1, as well as the retrenchment of a number of its workers.
In a statement released by a company spokesperson, the hotel operator said that the decision was part of the company's "reorganization exercise."
"Every effort is being made to support all our affected colleagues through this transition, including providing a fair compensation package that is higher than local statutory guidelines and extending healthcare coverage and grocery support until 31 December 2021 to provide affected employees and their families peace of mind during these uncertain times," the hotel operator said.
---
---
The Shangri-La Group added that it has previously initiated "multiple cost management initiatives, including salary reductions at management level, implementing shorter work weeks, hiring freeze and cuts in non-essential spending."
But the hotel operator said that it would open Makati Shangri-La at an unspecified later date, "when business conditions have improved."
The five-star luxury hotel started operations in April 1993.
#realestateblogph | #realestateblogphpropertynews | #REBPH | #realestate | #MakatiShangrila | #Shangrila | #hotels | #Makati
---
Article and Photo originally posted by Inquirer last January 20, 2021 4:58pm and written by Katrina Hallare.